Heating & Cooling in San Jose
Get The Best Price Available Paired With Expertise When You Hire Our HVAC Technicians in San Jose, CA
Heating and cooling in San Jose has become more competitive than ever. For over the last 25 years, we at AP Systems has provided expert heating and cooling in San Jose. We've installed and repaired hundreds of HVAC systems all over the Bay Area. We take pride in our experience and workmanship and we try to better ourselves with each HVAC job we perform for our customers.
When you hire Air and Plumbing Systems for heating and cooling in San Jose, you are not only hiring over 25 years of experience, you're also hiring seasoned professionals that will provide you with cost-effective materials, ensuring that your investment lasts as long as possible. We also offer maintenance plans to help keep your HVAC system running efficiently, as well as emergency repair services.
Our team of experts are available 24/7 to help with any job relating to heating and cooling in San Jose that you may have. With years of experience and our commitment to customer service and quality, you can trust Air and Plumbing Systems to provide you with the best heating and cooling in San Jose. Whether its air conditioning service san jose, or commercial hvac San Jose, heating and cooling near me, or furnace repair San Jose you are searching for, we look forward to helping you with all of your HVAC needs. Check out our valley heating and cooling reviews below.
Free Estimate
Free In-home estimate for any new installation.
---
We will handle everything from design to installation and rebate; Ducts & ductless, Ac & furnace, heat pump & VRF systems.
$49 Diagnostic
Expert diagnostic and repair services for your hvac system. The diagnostic fee gets applied to any repairs you authorize!
---
More often than not, we are able to resolve the problem right then and there. Our technicians carry many of the most commonly needed parts in their trucks.
---
Why Should I Call Air And Plumbing Systems, Inc.?
High Quality Jobs
License #901246
Fast & Local
25+ years of experience
Courteous Technicians
Expertly Trained
Areas We Serve
Alviso, CA
Sunnyvale, CA
San Jose, CA
Milpitas, CA
Mountain View, CA
Fremont, CA
Menlo Park, CA
Sunol, CA
Atherton, CA
Campbell, CA
Newark, CA
Palo Alto, CA
Cupertino, CA
Los Altos, CA
Saratoga, CA
Los Gatos, CA
Stanford, CA
Portola Valley, CA
Union City, CA
---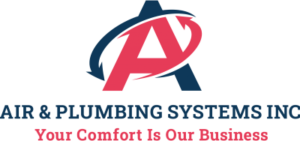 A&P HVAC Blog
Our Yelp Reviews
Our Google Reviews
A&P HVAC Blog
If you have a faulty HVAC unit or you are just tired of your old system, give us a call and we'll replace it for you. If you are not sure if your old HVAC system needs a replacement, call us and we will provide you with a free consultation. In the last 25 years, […]
15 reviews on
Nick Raushenbush
2022-07-09
My carrier unit HVAC system had failed due to improper installation by the developer. Air & Plumbing Systems diagnosed the issue immediately, and helped me with a required removal (utility closet was being renovated), and reinstallation with the necessary safety switch, air vent, and new p-trap. The team are very friendly, efficient, and helpful. This was a smaller job for them, and I greatly appreciated their help with this project, and recommend their work.
Tina Taratutin-Chung
2022-05-26
We had reached out to Mark to install a heat pump. We were replacing our gas furnace with a ductless mini-split. Their rates were very reasonable and he spoke Russian. My husband is also Ukranian/Russian so they got along pretty well. Sergiy and Pasha were a delightful, respectful, knowledgeable, and organized pair. There were moments where Pasha would hold a broom and thump the ceiling asking Sergiy if there was a beam. It was straight out of a cartoon. The two were very professional, they worked quickly, cleanly, and were very respectful. Our house is old and it turned out that our beams were not spaced according to standards. They had to pick up additional materials to finish the job. Even though, the job took longer than anticipated, we loved how every day, Sergiy and Pasha would tidy up, and leave our house in great shape. One day, they had asked some younger folks to come to the house and show them the work that was done. I really appreciated how they were training the younger folks how to do the job. Mark and his team are amazing. I would 100% recommend them and work with Air and Plumbing again.
Somayeh Mirhosseini
2022-02-11
I had a great experience working with Mark and his team. They saved me when my GC abandoned me at my moving date. They were hired through my GC. However, they had a great sense of responsibility toward my project regardless of the GC's swing mood. I strongly recommend them and absolutely hire them for my future projects.
Dmitriy Zakharov
2021-10-13
Great job. Very professional!
Antimatter Energy
2018-11-14
Mark was very professional, courteous and honest technician. He fixed the issue in no time. Thank you so much!
Reached out because of a heater issue and these guys came immediately. It was a great and seamless experience and they were super helpful. The value they give in their service and at their pricing is just insanely ridiculous. You will regret not calling them!